Conference Tourism (December 01, 2020)
About the tour fee,
- Only ONE Author: NTD 500 / USD 20
- The Other Authors per each/ Accompanying person: NTD 1,500 / USD 50 (Age from 0 to 2: Free)
Notes:
1. Lunch on own
2. The time schedule is only a reference. The actual time schedule depends on the conditions on that day.
3. The deadline for registration is on October 31, 2020, please be sure to complete the registration and payment within the time. After the registration deadline, if you want to participate in the tour, please send email to us and ask if there is any vacancy.
09:00 Novotel Okinawa Naha

09:30 ~ 10:10 Cape Manzamo

11:20 ~ 12:20 Kouri Island

13:00 ~ 16:00 Okinawa Churaumi Aquarium
(*13: 00 The Dolphin Show)

17:00 ~ 18:00 Depot Island

19:00 Return to Novotel Okinawa Naha

Cape Manzamo is a scenic rock formation on Okinawa Island, Japan. It is located near Onna Village (恩納村 Onna-son, Okinawan: Unna) in the Kunigami District of Okinawa Prefecture. Cape Manzamo is one of the most popular places among both Japanese and international travelers who visit Okinawa Island.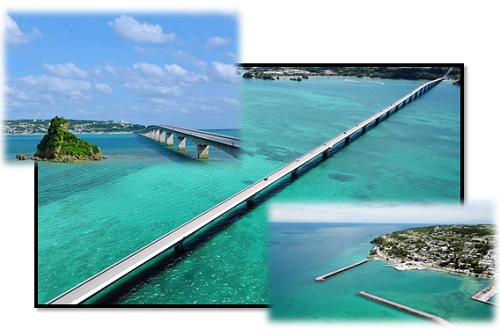 Kouri Island is a circular island with a radius of about 1 km, located at the northeast of the main island's Motobu Peninsula. This small island is surrounded by emerald green seas.
With the opening of Kouri Bridge between Kouri Island and Yagaji Island in Nago in 2005, this outlying island became accessible by car.
Kouri Island has a circumference of about 8 km. There is a road that goes all the way around the island and it takes about 10 minutes to go all the way around by car.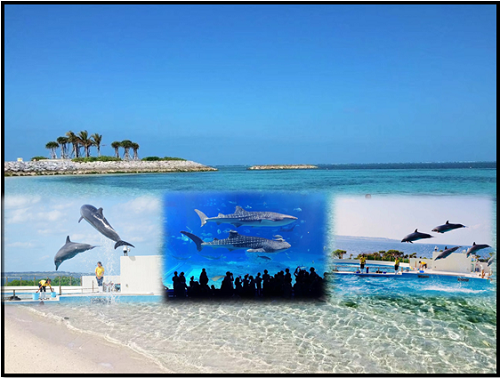 Okinawa Churaumi Aquarium
Okinawa Expo Park allows you to experience Okinawan's rich nature, surrounding waters, history and culture, as well as providing fun interaction with dolphins.
Okinawa Churaumi Aquarium is one of the most popular destinations in the park.
The aquarium introduces the mystery of Okinawa's marine creatures, starting with the naturally lit Coral Sea tank, which exhibits a large selection of coral reefs. Next is the enormous, dynamic Kuroshio Sea tank, where you can observe the world's biggest fish, the whale sharks, and manta rays. Also, it is the first aquarium in the world that has succeeded in breeding them. And as you go deeper into the aquarium, you will encounter the Deep Sea tank, in which the mysterious deep sea of Okinawa is reproduced, allowing you to experience Okinawa's entire underwater world.
Come and visit Okinawa Churaumi Aquarium where you can discover and encounter different marine creatures around every corner. We are looking forward to seeing you.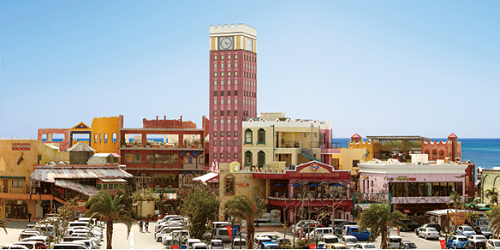 Depot Island
The main facility at Mihama American Village that lies along the coast at Chatan. The wide variety of shops looks like a theme park. In addition to shopping and dining, you can also enjoy galleries and live music.